While socializing is an important part of life it's easy to forget that alone time is just as important. Being alone doesn't necessarily mean you're lonely and bored; it can be a fulfilling and productive time. Here are some activities you can do solo whether it's raining or sunny outside.
Walking:
Of course, walking is excellent on a sunny day but when was the last time you took a stroll in a warm summer rain? Make a point of getting outside for a walk as often as possible regardless of the weather. If it's too rainy or snowy, consider visiting the nearest shopping mall to get your walking time win.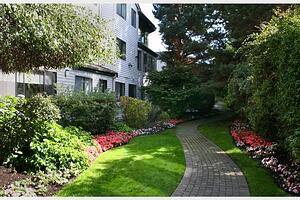 Gardening:
Working with soil and plants isn't just good exercise, it's also good for your soul. Whether you prefer flowers or vegetables, a small garden will brighten your day and give you something to nurture and tend to.
Related reading: Celebrating Memorial Day in West Seattle
Reading:
Novels, magazines, autobiographies, or how-to books. No matter what your interests reading is a pastime you can enjoy anywhere and anytime. It lets you continue to learn regardless of your age and nurtures your imagination, so make a point of getting some reading time in every day or at least a couple times a week.
Crossword puzzles:
Crossword and word puzzles keep your brain fine-tuned to prevent cognitive decline. Much as exercise keeps your body in good shape puzzles keep your mind fit, so add a crossword puzzle to your daily routine.
Hobbies:
Whether you enjoy painting, drawing, writing, knitting, or woodworking one or more hobbies are an excellent way to spend time alone. Working on a hobby allows you to express your creativity and at the same time keeps your memory and eye-hand coordination in shape.
Exercise:
Exercise is always good, and there's no reason you can't work out alone. Whether you enjoy yoga, tai chi, or aerobics you should try to exercise 20 minutes a day to get and stay as fit as you can.
Meditation:
Meditation is an exercise for your brain so you should practice it every day. Make meditation a part of your evening ritual, and you'll find you sleep easier and better and have less stress in your life.
Internet:
With the World Wide Web, you're never really alone so learn some basic computing skills and join in on the fun. You can research your family genealogy, read historical archives from around the world, and even virtually visit the most famous sights in the world without ever leaving the house, so get online and have some fun!
You may also like: Top 7 Benefits of Physical Therapy